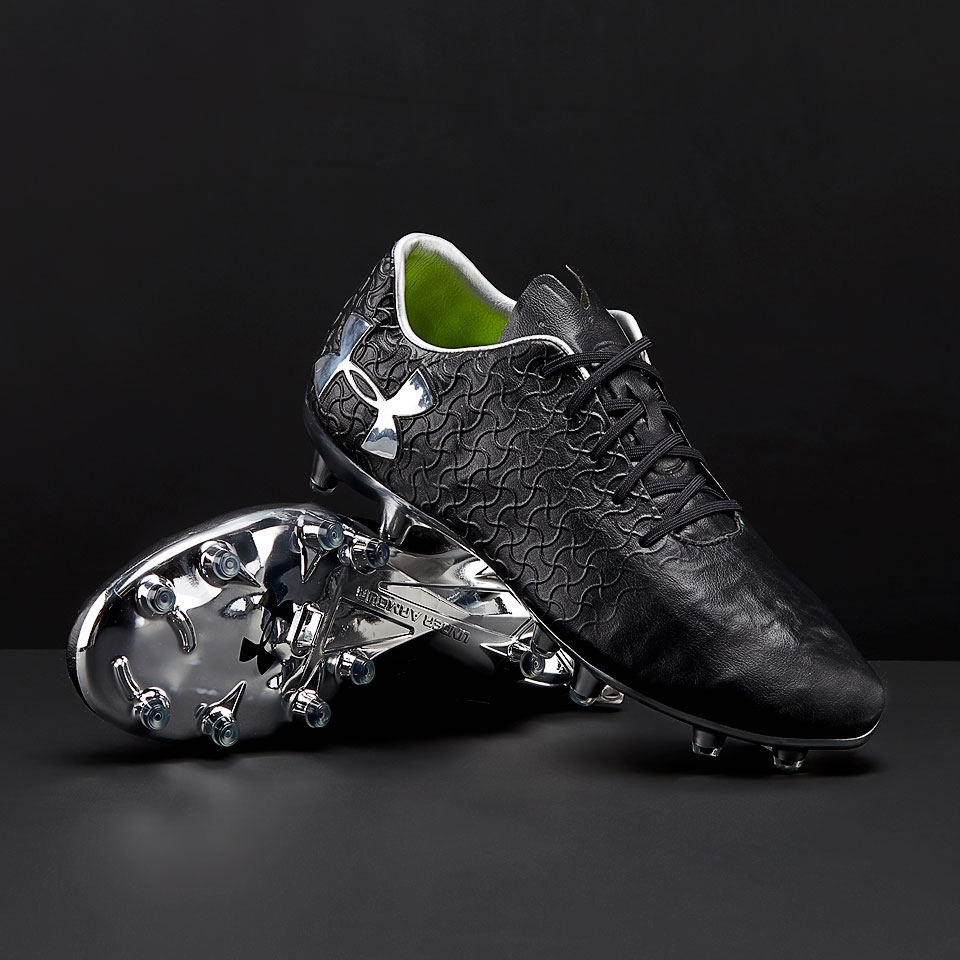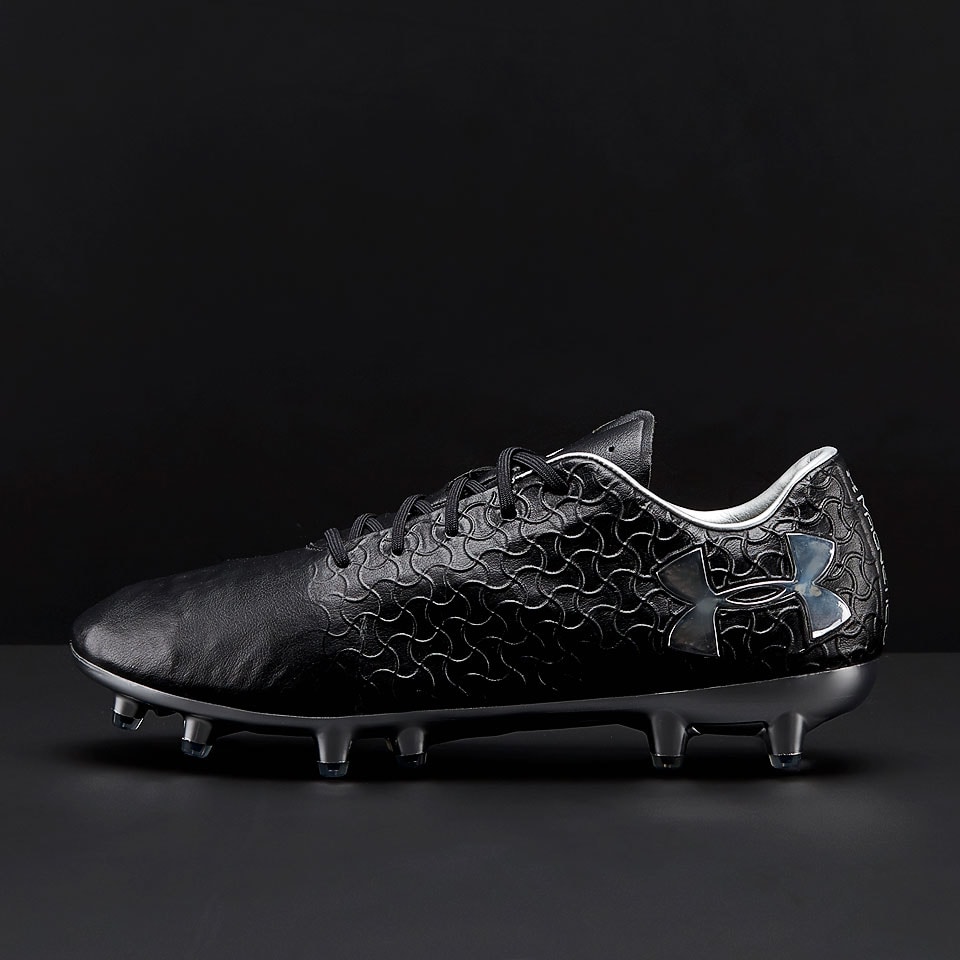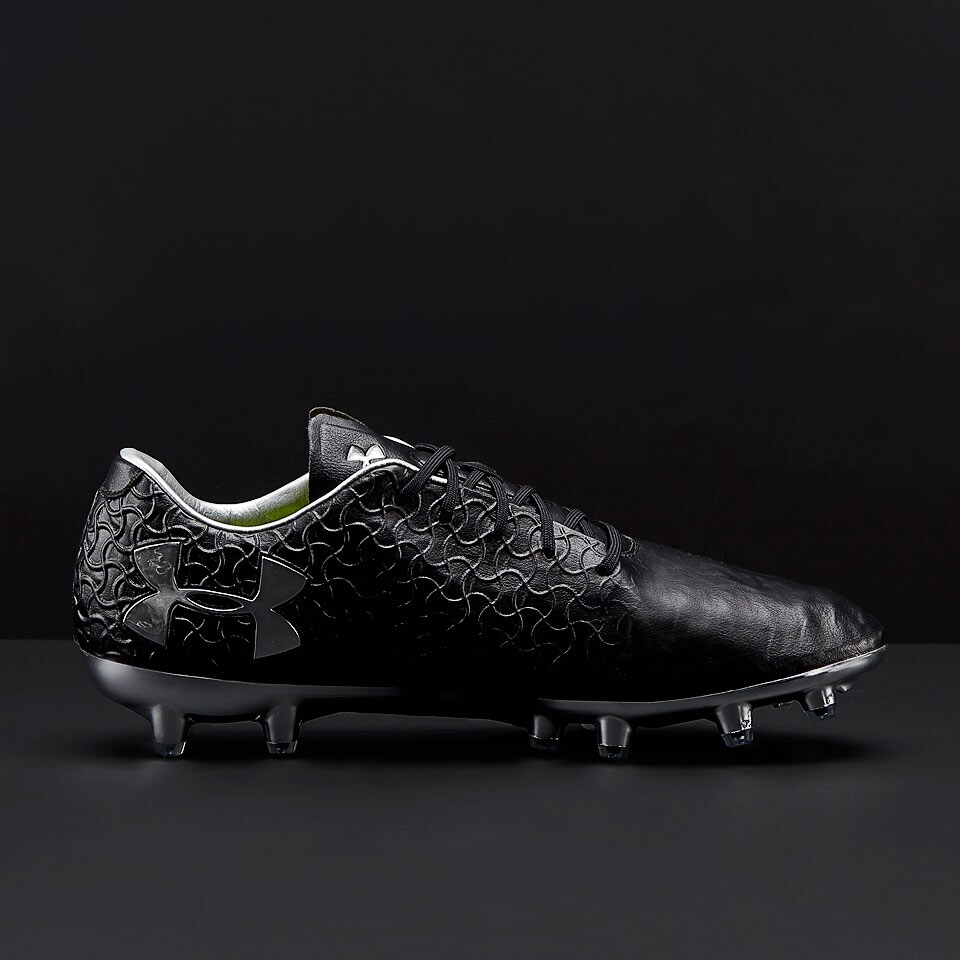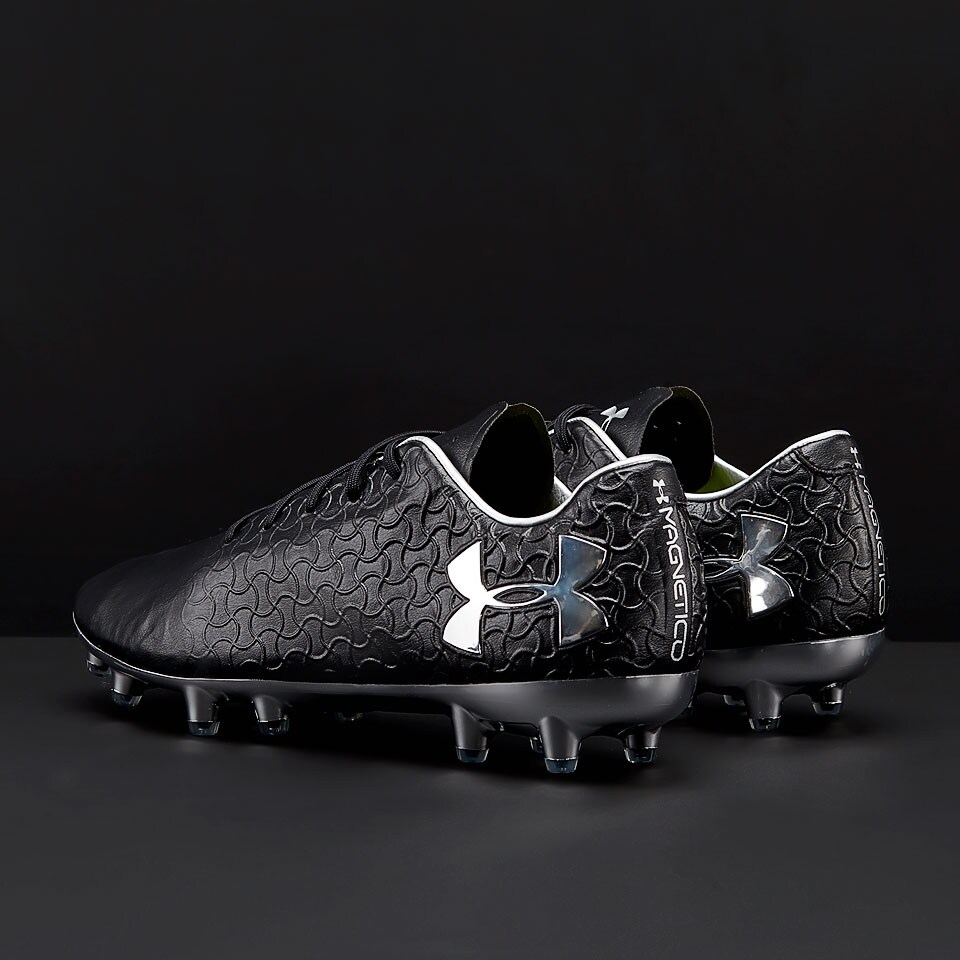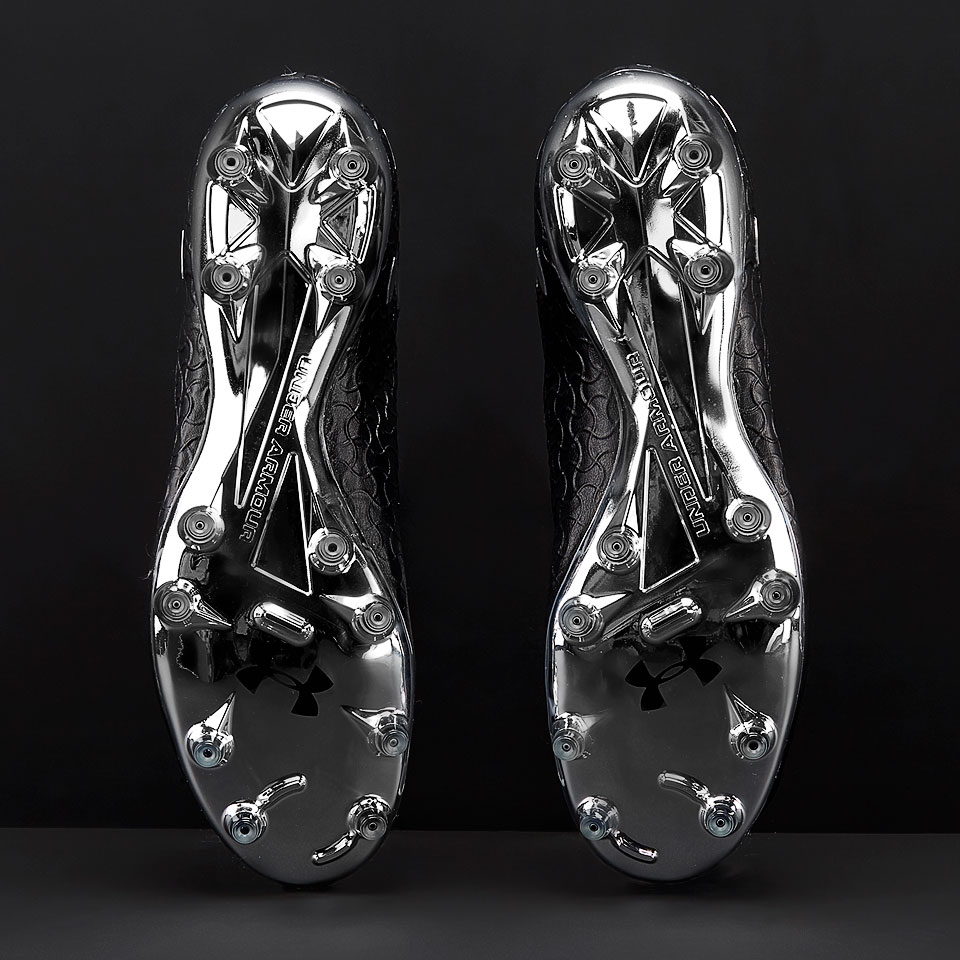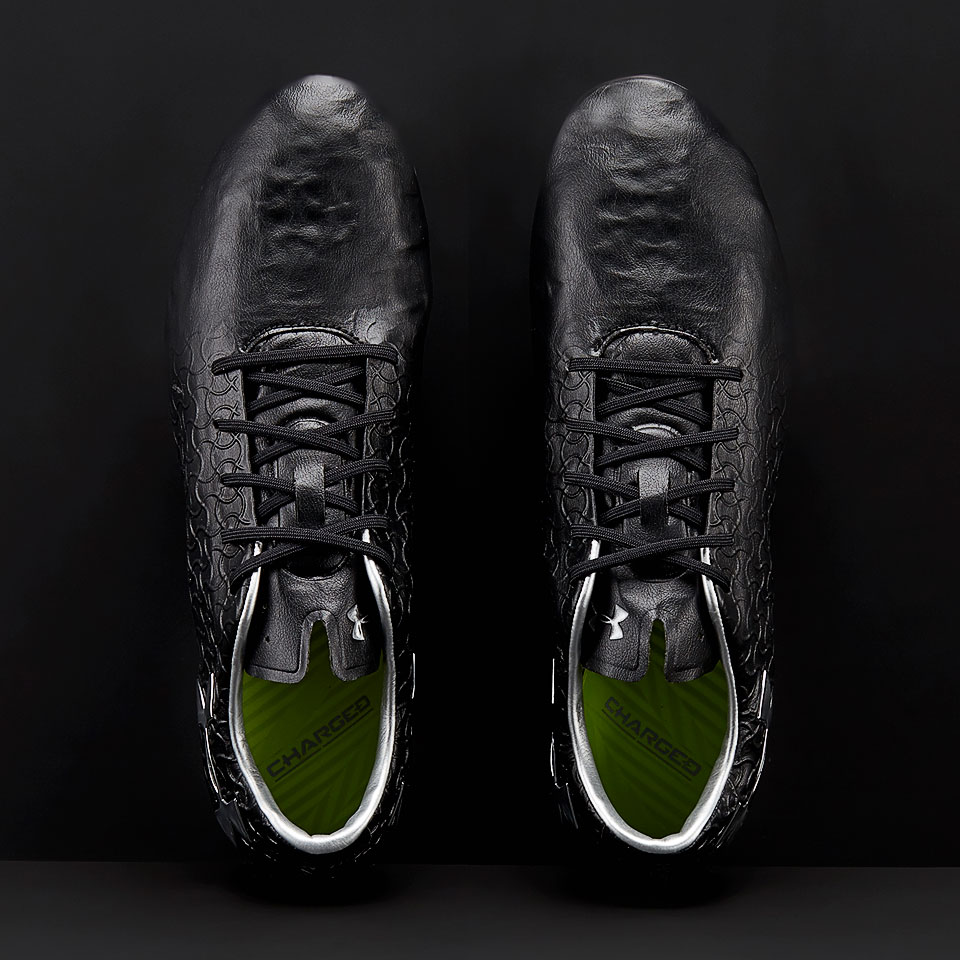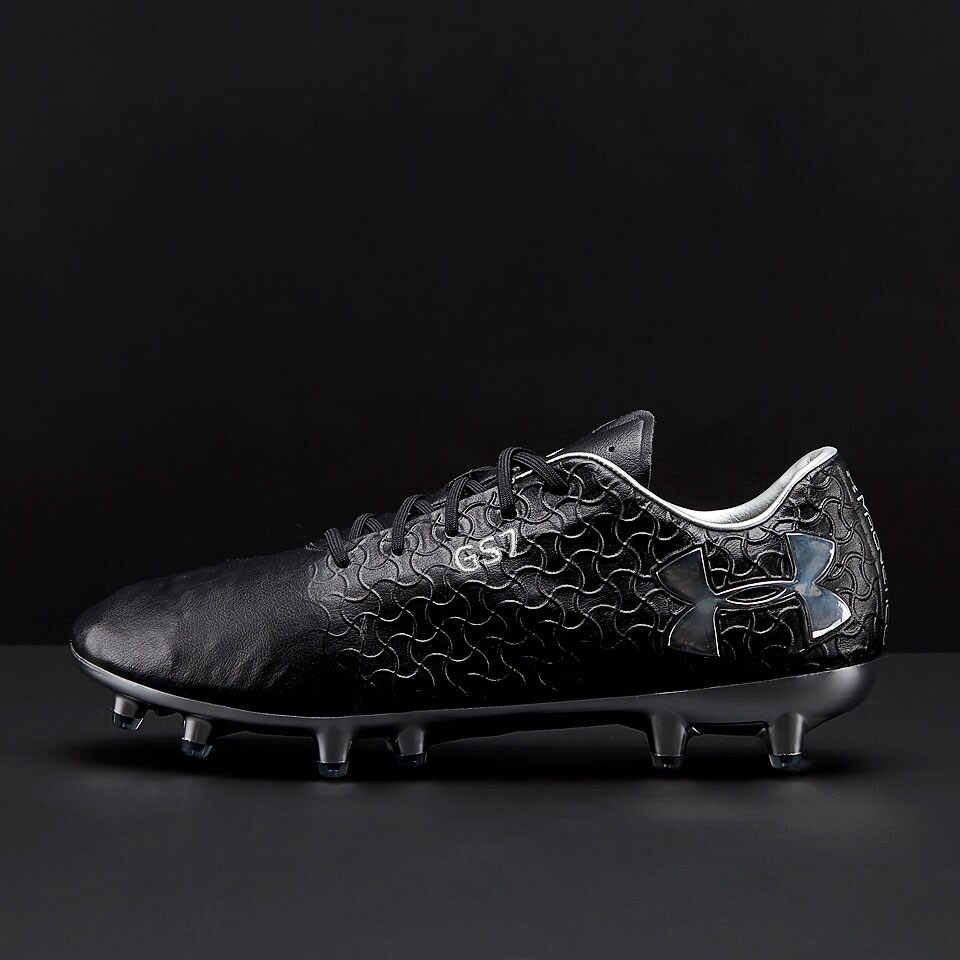 Payment

Shipping & Delivery

Returns
Under Armour Magnetico Pro FG - Black/Metallic Silver
Designed for use on firm natural ground surfaces, the Under Armour Magnetico Pro FG soccer cleats feature a re-engineered synthetic upper for superior feel on the ball.
Designed to provide a comfortable fit, the Under Armour Magnetico Pro features innovative ClutchFit 2.0 technology, which combines a three layer construction to deliver the softness of leather with the durability of synthetic for a first class performance. For unmatched feel on the ball, the thin form-fitting toe box is incredibly soft while the ultra-responsive Charged Cushioning footbed absorbs impact for comfort. To help enhance acceleration in any direction, the chassis includes Under Armour FormTrue technology to flex where necessary for stability at high speeds. A mix of bladed and rounded conical studs offer optimal traction for superior agility on firm natural ground surfaces.
Cleat Class - Pro
Made with premium materials and featuring some of the best tech on the market, Pro football cleats offer professional-level performance at a more affordable price. The obvious choice for serious players who let their feet do the talking.
Features
Clutchfit 2.0 Technology Charged cushioning Under Armour FormTrue technology Conical stud confirguration for traction on Firm natural Ground
Ground Type Guide

Selecting the correct sole plate for the surface you are playing on is crucial, not only for the performance and longevity of your cleats, but also to avoid the risk of injury.

Using an outsole that isn't designed specifically for the surface on which you are playing may cause premature wear and/or damage that will not be deemed as a fault of manufacture and will prevent the retailer accepting them for a refund or exchange.
---
Firm Ground

Cleats with Firm Ground soleplates are only to be used on natural short-grass surfaces that is firm underfoot but may be slightly wet.

Designed specifically for this playing surface, they offer acceleration, comfort and enhanced traction, dispersing stud pressure evenly across the foot.

FG soleplates are fixed (not removable) and are used worldwide; wetter countries tend to use them spring to autumn.

FG cleats are not to be used on artificial ground (AG) surfaces as the construction is not designed for the extra friction.

FG cleats used on AG surfaces will invalidate the manufacturer's warranty.